Butternut Squash Spinach Pasta
Serves 2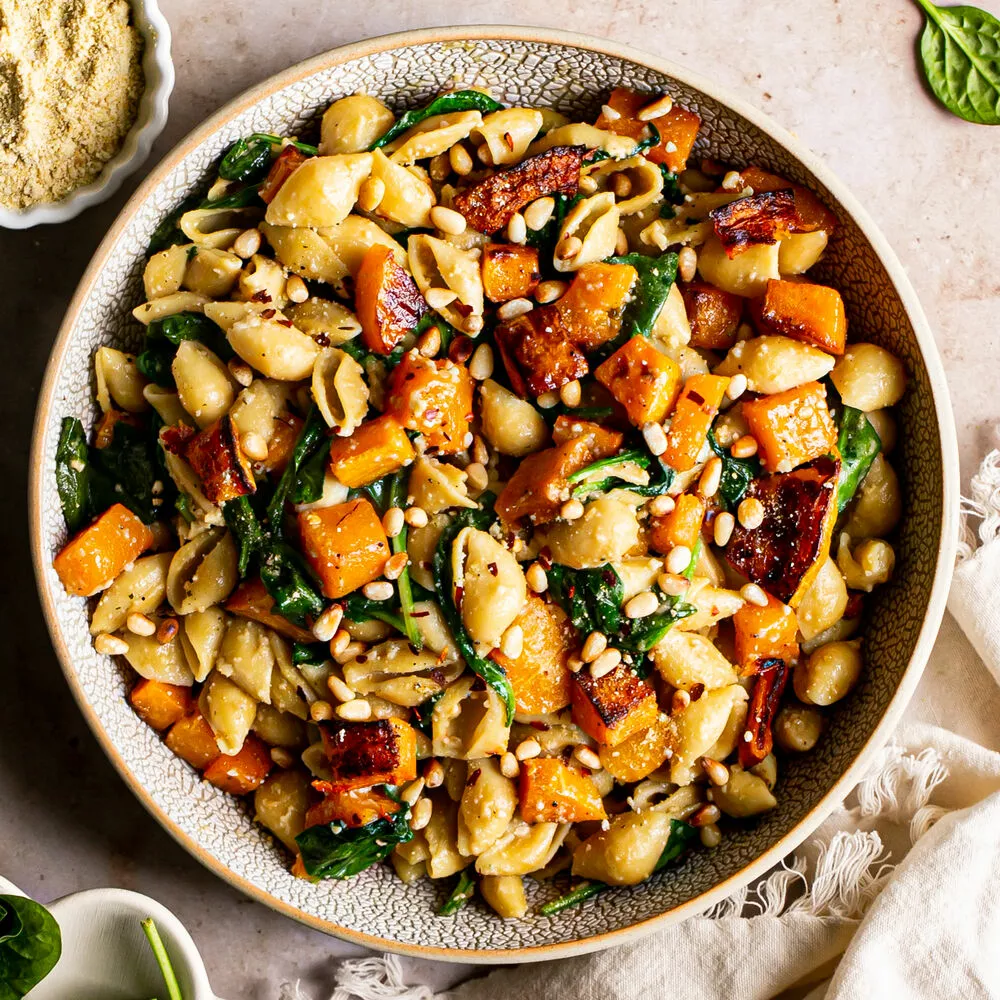 Ingredients
2 cups butternut squash , peeled, seeded, and cubed
1 tablespoon olive oil
salt and pepper
1 tablespoon olive oil
½ lb sausage , crumbled, without casings
1 tablespoon olive oil
4 garlic cloves minced
a couple handfuls of spinach
1 cup heavy cream
⅓ cup Parmesan cheese shredded
¼ teaspoon salt
8 oz pasta
toasted pine nuts
Directions
Preheat oven to 200 C.
In a large bowl, toss cubed butternut squash with olive oil, salt, and pepper. Roast for 30 minutes.
Cook sausage about 10 minutes. Remove from heat and set aside.
Cook pasta al dente in boiling water according to package instructions. Drain.
Heat 1 tablespoon of olive oil together with minced garlic and spinach over medium heat. Cook, occasionally stirring, for about 5 or 7 minutes until spinach starts to wilt.
Add heavy cream. Bring to a brief boil, then immediately reduce to simmer. Add grated Parmesan cheese. Keep stirring the sauce with the Parmesan cheese on low to medium simmer until the cheese melts. Remove from heat.
Add drained cooked pasta and cooked sausage to the creamy sauce. Stir. Season with salt and pepper, if desired.
Top the pasta with roasted butternut squash. Stir the squash in, or leave it on top. Top with pine nuts.
Notes
I use bowtie pasta, shells, or spirals.
You can air fry the squash for 20 minutes instead.