Cashew Chicken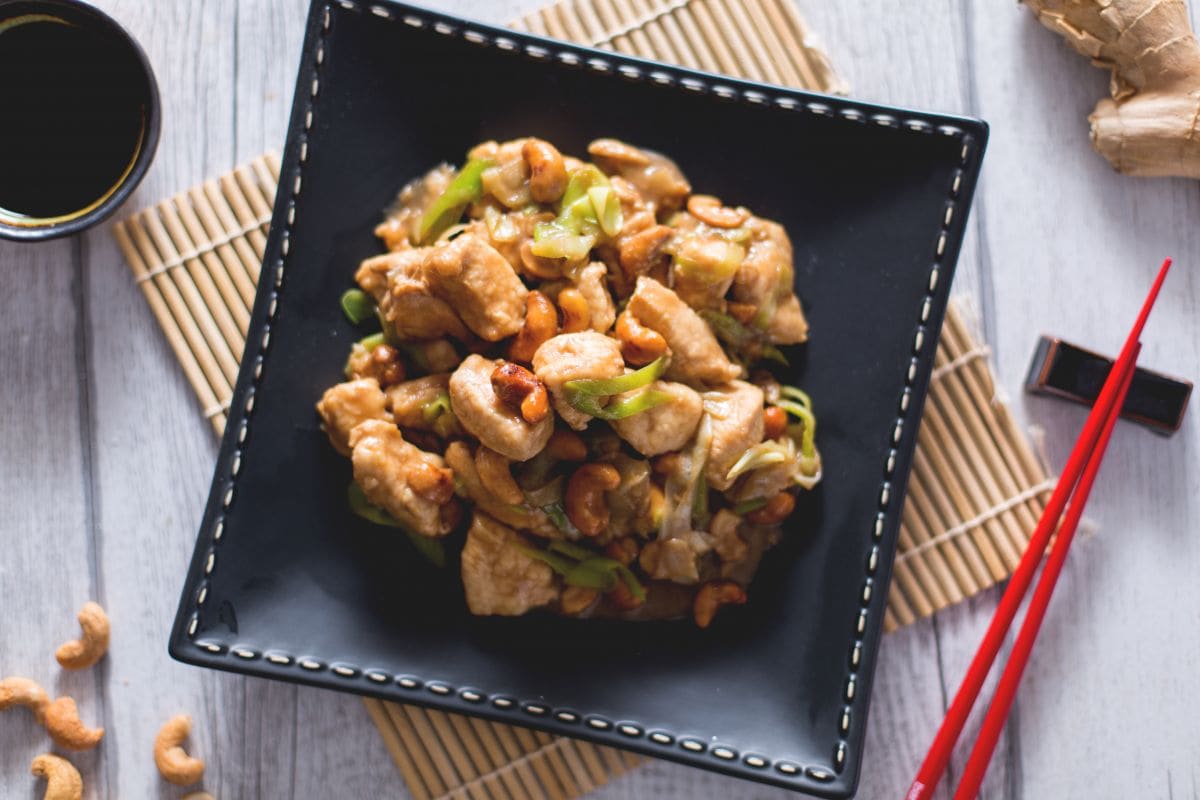 Difficulty: Very easy
Prep time: 10 min
Cook time: 20 min
Serving: 4 people
Cost: Low
Ingredients
Chicken breast 1 lb (700 g)
1 Leek (100 g)
Cashews 1 cup (100 g)
Garlic 1 clove
Ginger 1 tbsp (10 g)
Rice flour ⅔ cup (80 g)
Extra virgin olive oil 2 tsp (10 g)
Water 4 tbsp (60 g)
Soy sauce 3 tbsp (50 g)
Fine salt to taste
Directions
Toast the cashews in a pan on high heat, then set the cashews aside.
Rinse the leek then slice thinly, then set aside.
Finely chop the garlic and ginger, then set aside.
Cut the chicken into cubes, mix with the rice flour in a bowl, then shake out the excess flour.
Heat olive oil on a low temp, add the garlic and ginger, then the chicken.
Brown the chicken for a few minutes then add the soy sauce, the leek, and the water.
Simmer until the water has reduced and the leek is soft—about 10 minutes.
Add the cashews and salt to taste (keep in mind the soy sauce is salty!)
Serve hot!
Notes
Does not freeze well
Last in the fridge for a few days
It tastes good but isn't much to look at