Easy Chorizo Pasta
30 minutes. Serves 4-ish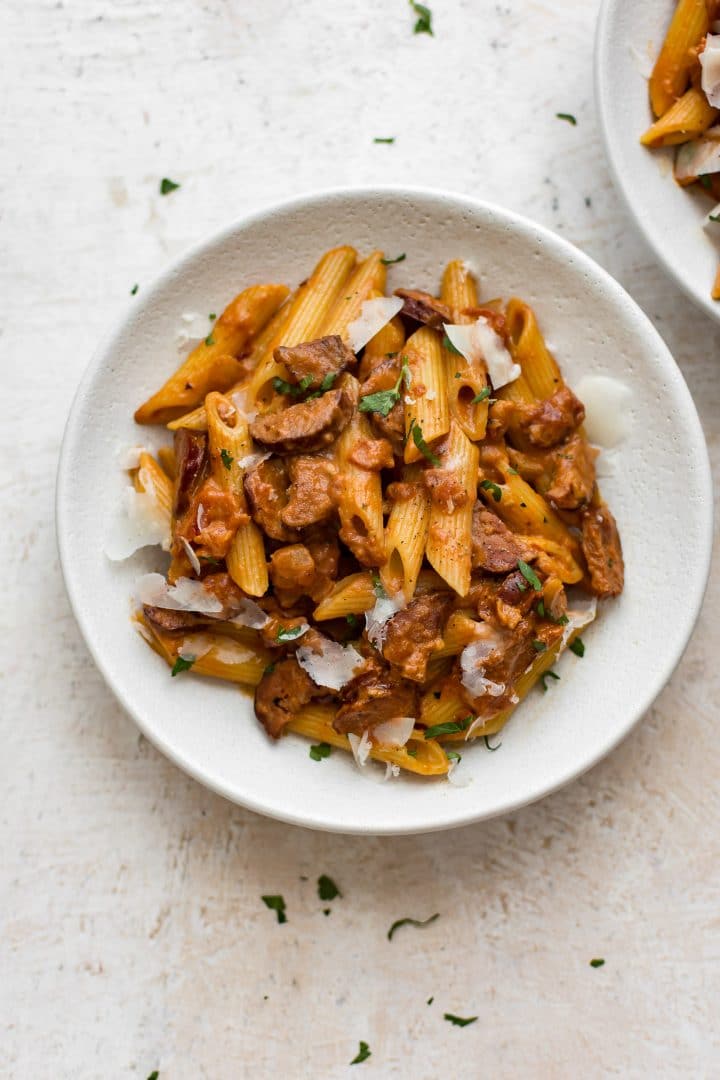 Ingredients
8 ounces uncooked pasta
1/2 tablespoon olive oil
1-2 chorizo sausage cut into small pieces
1/2 small onion chopped finely
3 cloves garlic minced
1 can diced tomatoes with juices
1/2 cup cream
Salt & pepper to taste
Herbs (rosemary, thyme, oregano, etc) to taste
Freshly grated parmesan cheese optional
Directions
Boil a large, salted pot of water for the pasta. Cook it until al dente according to package directions.
Prep your chorizo and onion.
Meanwhile, in a skillet over medium-high heat, add the olive oil and chorizo and fry it until it starts to get crispy (around 7 minutes).
Add the onion and cook it until it's softened (about 5 minutes).
Stir in the garlic, tomatoes, and cream. Let the sauce cook for another 5 minutes or so, or until the sauce is reduced to your liking. Taste and season with salt & pepper as needed.
Toss with the pasta and serve with freshly grated parmesan cheese if desired.